L'Auberge du Bon Laboureur: A Cosy-Chic Country Inn with a Michelin-Star Restaurant!
L'Auberge du Bon Laboureur is a charming 4-star country inn ideally located between Amboise and Loches, and just a stone's throw away from the Château de Chenonceau. This former postal relay, which has served as a country inn since 1786, has kept all the charm and authenticity of an old stage coach stopover, but now features all the latest in modern conveniences, a stylish cosy/chic décor, and a Michelin-star restaurant. Click on the video for a first-hand view! 
Although you'll no longer hear the clatter of horse hooves and carriage wheels in the courtyard, you will be able to enjoy the luxury of staying in one of the inn's 27 sunny, air-conditioned rooms or suites, all of them equipped with comfy beds and spacious modern bathrooms.
The Inn, a 'Relais du Silence', is set in the heart of the tiny town of Chenonceau, and surrounded by vineyards and gardens. You can't beat the location: it's so close to the château that you can go there in the early morning or late afternoon to avoid the crowds, and a perfect take off point for visiting the other sites in the region. 
'Come home' after a rugged day of sightseeing and relax in the giant Jacuzzi overlooking the garden, enjoy a massage at its full-service Spa or unwind in the heated outdoor swimming pool. Then head in for a gourmet dinner in the romantic setting of its Michelin-star restaurant, and savour the chef's simple, tasty dishes based on genuine traditional French cuisine, updated with lots of fresh produce from the Inn's vegetable garden, and some great local wines. Order à la carte or opt for the 'Coup de Coeur' set menu – both fantastic value for the price. 
The Inn gets an overall customer satisfaction rating of 93% based on 1,200 reviews on 12 travel sites: quite a feat! Guests praise its refined and welcoming atmosphere and personalized, friendly but highly professional service (English-speaking staff). As one visitor put it: 'The only bad thing was having to leave at the end of our stay!'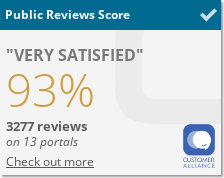 Are you looking for a hotel, bed and breakfast, campsite, gite or traditional horse-drawn caravan? Discover all our accommodation ideas for your stay in the Loire Valley.